Graveyard clean-up.
In the past number of weeks, a maintenance committee has been set up for St Colman's Cemetery in Cobh by Colman Rasmussen and Marita Foster, with the approval and support of the Parish Administrator Fr Tom McDermott. The aims of this committee are to clean-up the graveyard in the short-term and to create a funding model which allows for its continued maintenance long-term.
Recent visitors to the graveyard will have noticed that a significant amount of work has already been carried out, which was funded out of some private resources and sponsorship. Plans are currently being put in place to undertake some additional basic remedial improvements.
It is hoped that the community here in Cobh, and especially people who have a family member buried in the graveyard, would support this initiative by making a donation to the St Colman's Graveyard Go – Fund Me Page linked here – or through the local credit union account (acc no 20113).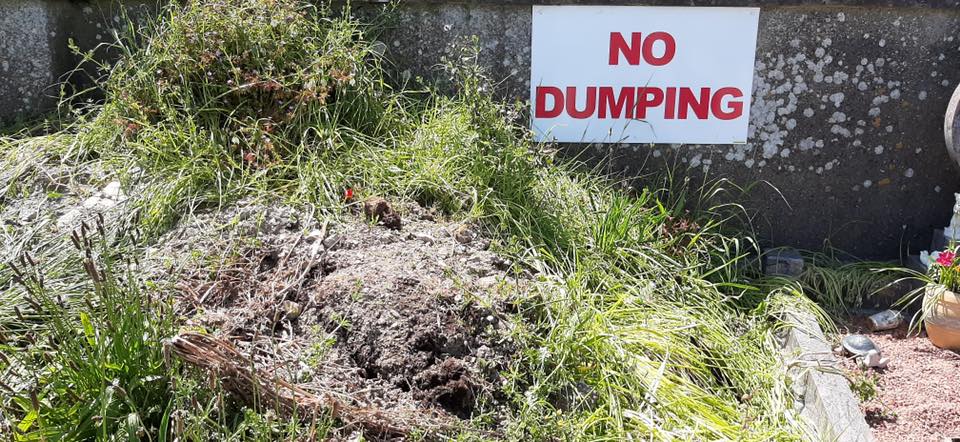 There will be a Mass celebrated in the graveyard in mid-August and It is hoped that people will notice the huge progress within its environs. If anyone would like to contribute in any way, please feel free to contact either Colman on 086/8038708 or Marita at maritaffoster@gmail.com
Update 7th August 2020
Again, a huge thank you to everyone for their continuous donations to the GoFundMe page.
Calvary have been the focus of the work over the last few weeks. This week saw the cleaning of the monument. Thank you to the volunteers who carried out this work. It will be painted in the coming weeks.
If anyone would still like to contribute here is the link. Please feel free to share with those not on social media.
Update 26th July 2020
Thanks to everyone for their donations to the GoFundMe page.
Calvary is the focus of the work over the next few weeks. The feet of Christ have been repaired by local sculptor James McLoughlin. We are very thankful to James for his generous support.
Next on the agenda is the cleaning of the monument. That will be followed by its painting. Sincere thanks to Shane and all in Hardware House on Harbour Row for agreeing to sponsor the paint. It is much appreciated.